LUMONITE Vector is a headlamp developed with the latest technology available on the market. Nothing has been left to chance, everything to be able to meet the requirements of the most demanding areas of use. A lamp that is perfectly suited for daily use in sports, outdoor life and work. A compact rechargeable headlamp that is very durable and completely waterproof. The basic construction is taken from the bestseller Lumonite Compass R, which has sold over 140,000 copies. Just like all other Lumonite lamps, the Vector is also very easy to use. Thanks to its compact size and light weight, it is very easy and convenient to carry around. It has several different light modes where it is easy to reduce the brightness if you want to save a little on battery life. At the lowest light output, the lamp provides a full 36 days of battery life. Everything that is needed is included. 5 year warranty!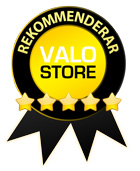 Together with the Lumonite Releasy Bike V2 bicycle mount, you can easily move and attach your LUMONITE Pixel to your bicycle handlebars or to your helmet, depending on what suits your riding style best. The continuously 360° rotatable bracket means that the light image can be easily adjusted so that it always points forward, regardless of the position in which you put the bracket. Thanks to its quick assembly, it is very easy to assemble the bracket. The smart Releasy™ function also makes it possible to detach the lamp in no time and have it in your hand when, for example, charging or when you need a loose flashlight. How convenient doesn't that sound?

Summary of Unique Features:
Measured luminous flux in a light laboratory of a whopping 500 lumens.
Long range of 100 meters. A wide strong "hot spot" in the middle of the light cone for long range as well as plenty of scattered light in the periphery = Combination light cone, perfect light directly, no "zoom function" needed!
Highly efficient and high-quality electronics provide a very long service life.
Waterproof and impact resistant design. No loose parts or cords.
Flexible USB charging cable.
Can also be used as a bicycle lamp, headlamp or flashlight!

The lamp is made in a single piece, with no moving parts or cords. The aluminum body provides efficient cooling, low weight but above all a very robust and durable construction. The lamp is completely waterproof and withstands shocks and impacts very well, which makes it well suited to demanding areas of use. This light has no annoying flashing, strobe or SOS modes, but is very easy to use. With a push of a button on the switch, you turn on the lamp. If you hold down the power switch, you scroll between the different light modes.
Vector is also equipped with the smart and popular Lumonite Touch magnetic charger. The innovative charger is attached directly to the base of the lamp with a magnet, and receives its power through a modern USB port. Charging therefore goes smoothly both in the car and at home - or just about anywhere where you have access to a USB port. Only three hours are needed to fully charge the lamp's battery! The lamp's lens glows red while charging, and changes to green when the lamp is fully charged.
Thanks to the quick attachment on the flexible Lumonite Releasy™ headband, the lamp can be detached in just a couple of seconds. If necessary, it is therefore easy to detach the lamp to use it as a flashlight. There is also a smart wrist strap for that purpose. The headband has been improved from previous models, with better elasticity and a slightly wider band of 30mm, which means it sits very firmly on the head. The headband also comes with a center-mounted headband that goes over the head. This can be mounted for maximum stability, but in normal use it's something we don't think you need, due to the lamp's light weight and small size. Very handy lamp to always carry with you, easily goes into your pocket when not in use.
Content
Lumonite Vector LED headlamp
Built-in battery
Lumonite Releasy™ headband with quick release
Lumonite Touch USB Charger
Manual (SE, EN, FI, NO)
Bicycle mount LUMONITE Releasy Bike V2
Technical specification
Make and model: Lumonite Vector
Power source: Built-in 2000 mAh Li-ion battery
Measured maximum luminous flux: 493 lm
Measured maximum range: 100 m
Light cone: Combination with wide spot
Charging time (0-100%): 3 h
Protection class: IPX8 (withstands immersion to a depth of 2 m)
Impact resistance: 1.5 m
Material and color: black aluminum
Button lock
Weight (with battery): 77 g
Dimensions: 21 x 27 x 77 mm
Warranty: 60 months
Importer: Handshake Trading Oy / Lumonite.com
Power modes
High: 500 lm / 2 h 15 min / 100 m
Med: 200 ch / 6 h 30 min / 65 m
Low: 50 lm / 25 h / 35 m
Moonlight: 0.5 lm / 36 days
Quick guide
The lamp is delivered with the button lock activated. Deactivate it by pressing and holding the switch.
Turn on the lamp with a push of the switch. The lamp lights up on the last used power mode. Cycle between power modes by holding down the switch. Turbo mode is activated and deactivated with a double click. The lamp turns off with a simple push of the switch.
Moonlight mode: When the light is off, press and hold the switch for about 2 seconds.
Button lock: When the light is off, press and hold the switch for about 3 seconds. Deactivate it by pressing and holding the switch
Charging: Connect the Lumonite Touch charger to any USB socket and attach it to the bottom part of the lamp. The lamp's lens glows red while charging, and changes to green when the lamp is fully charged.