NEW 2023 MODEL!




AERODYNAMIC DESIGN!



PRODUCT DESCRIPTION - DELIVERY CONTENTS - TECHNICAL SPECIFICATION

Two power modes (Purelux PowerBoost®)
A long-range combination beam
Pleasant 5000K color temperature
Aerodynamic and low structure

Stylish dual-color parking light
Unprecedented size-performance ratio
Edgeless Lexa polycarbonate lens
Easy installation with side- or rail brackets
Purelux Panther Aero S540 represents the most popular size class for auxiliary lights. This auxiliary light features a low and aerodynamic design that combines both a modern appearance and outstanding performance, offering an optimal size-to-power ratio. The Panther Aero S540 boasts a sleek profile and its contemporary look is achieved through its sleek design and dark aesthetics. All the Panther auxiliary lights come equipped with dual-color parking lights and, more importantly, Purelux PowerBoost® technology. This means the auxiliary light can be activated in either the restricted E-marked power mode or the PowerBoost mode. The unrestricted PowerBoost® mode surpasses the E-mark standard, delivering a measured light output of 8151 lumens with a measured range of 479 meters at 1 lux.
Panther Aero S540 provides an ideal light pattern for navigating the challenging dark roads of the Nordic region. It offers both long-range illumination and broad coverage for lighting up the road edges. The light pattern is softly delineated vertically, ensuring light is directed precisely where needed. This also allows for installation closer to the road surface. Despite the vertical limitation, the light pattern maintains adequate height to illuminate uneven terrain and prevent sharp shadows. Panther's balanced and combined light pattern enhances driving safety by extending the driver's reaction time to detect obstacles through a larger illuminated area.
Purelux PowerBoost® - Most auxiliary lights sold today come with what is known as an E-marking. This signifies that the auxiliary lights must be power-limited to meet the traffic approval requirements in certain European countries. These regulations may not apply to every country; some countries might have special exceptions. To comply with these regulations, manufacturers produce auxiliary lights with E-markings, enabling them to be sold throughout the entire European market. Consequently, the output is limited in nearly all additional lights. However, by activating the PowerBoost® mode, you can bypass the E-marking and unleash the full potential of the auxiliary lights when the approval is not needed, in for example offroad or rally uses.
Purelux Panther Aero S540 is an auxiliary light designed to excel in the most demanding conditions of the northern regions, ready to tackle extreme situations as routine. Its size allows for discreet and stylish installation on both passenger cars and heavy equipment. Its low profile enables installation in tight spaces if desired, such as in the front or behind the grille. It's also an excellent choice for complementing existing lighting systems, especially on trucks. With its PowerBoost mode, the auxiliary light is also suitable for off-road vehicles requiring extra power, such as snowmobiles, ATVs, and other off-road vehicles. Regardless of the vehicle type, Panther Aero S540 enhances the driving experience and boosts road safety, making it an excellent choice for both professional and private driving.
The 5000K color temperature has been optimized for the challenging Nordic conditions, ensuring a comfortable driving experience even in situations like night driving or snowy landscapes. The balanced color temperature makes it easier to observe terrain shapes and contours without straining the eyes during long drives. Additionally, a 5000 Kelvin color temperature is better suited than cooler color temperatures for adverse weather conditions like fog and rain. The 5000K color temperature also complements newer vehicles equipped with LED or Xenon headlights
Unlike other auxiliary lights, no extra cord needs to be connected or disconnected to activate the lamp's different power modes, but switching between PowerBoost® and road mode is unprecedentedly easy by pressing the button at the end of the lamp. The last used power mode remains in the lamp's "memory", and thus there is no need, for example, in road traffic use, to ensure that the lamp always turns on at maximum power, when the power is turned off in between and the car starts moving again.
NOTE! The difference between PowerBoost® and road traffic mode is clearly noticeable in use - PowerBoost® is significantly more efficient. PowerBoost® is designed for off-road use.
"Notorious Panther performance"

"Purelux Panther series is made with uncompromising quality and top of the line performance. Every feature is finely tuned to fit any type of situation and vehicle. Don't hesitate, ride with the Panther!" - Purelux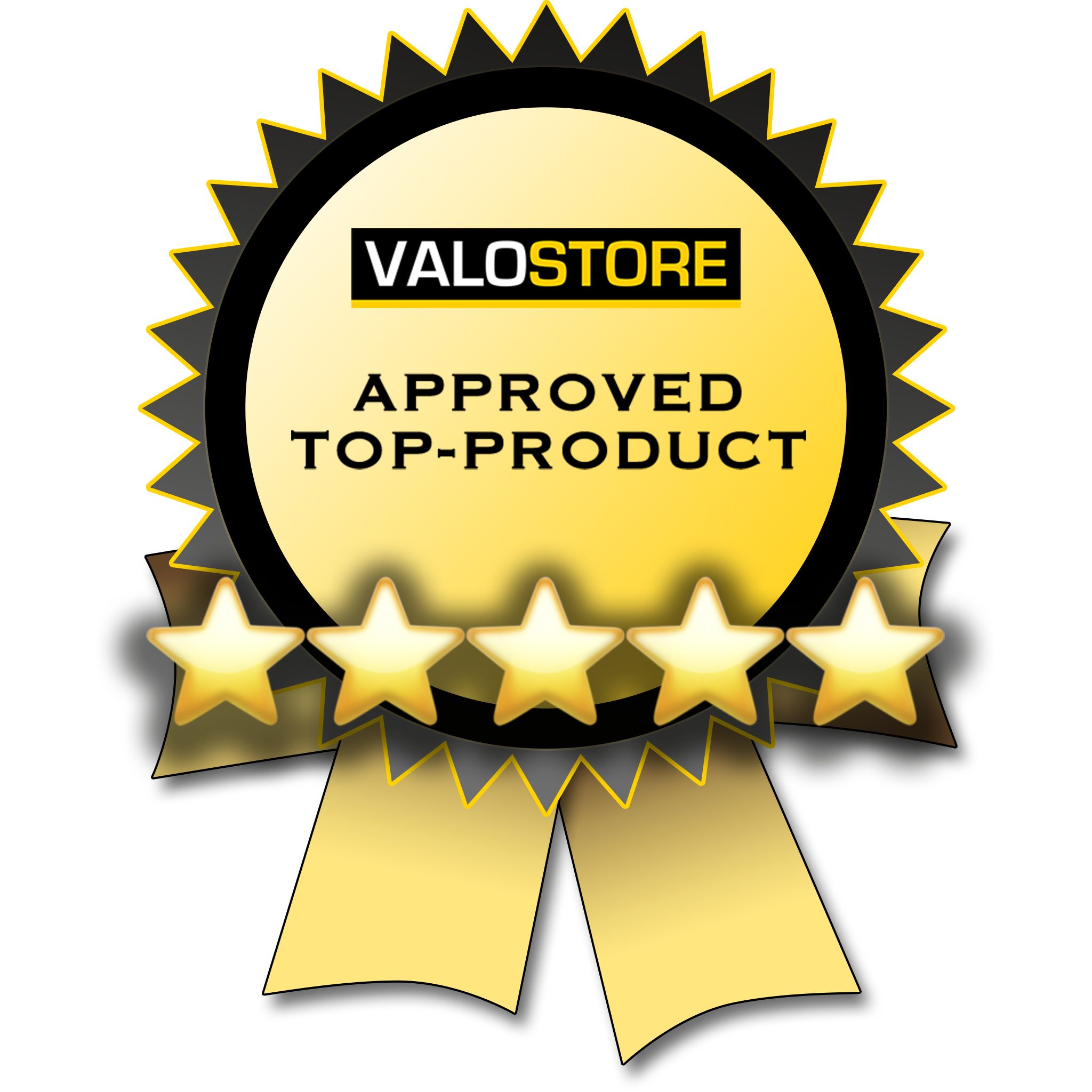 Valostore's comment on the Purelux Panther Aero series: "A very attractive and elegant additional light series, which has a suitable size model for every object. The low design of the panels allows installation even in tight spaces, for example behind the mask, if you want the installation to be as inconspicuous as possible. Stylish and modern, the appearance with parking lights works of course also in visible installation locations, and thanks to their low air resistance, the lights are also well suited for ceiling installation. Each model in the series is extremely tough in terms of size-power ratio, and their very pleasant combination beam with a color temperature of 5000 Kelvin is as if made for the dark roads of Finland. Of course, it is also worth noting that the power mode of the lamps can be changed at the push of a button!"
Comparison table for the key specifications of the Purelux Panther Aero models:
The readings in the table are measurements, and the model-specific data includes the measurement results for both Purelux PowerBoost® and road traffic mode (PowerBoost® / Road traffic mode). Ranges are indicated for one lux (@ 1 lux)
Purelux Panther auxiliary lights come in single-row and dual-row configurations, with each series featuring four distinct models. Explore the full range of Panther auxiliary lights through the links below:
Single-row (Aero series) models:
Purelux Panther Aero S540
Two-row models:
Basic delivery content
Purelux Panther Aero S540
2 x Width-adjustable rail mounts
2 x Traditional side mounts
Power cable with connector
Connection and installation instructions (FI/SE/NO/DK)
Delivery contents (1 pc - Complete set)
Delivery contents (1 pc - Complete / Flush mounting)
Note! You can buy the complete sets above either as they are OR you can also take the XBB OBD Dongle & PowerUnit connection relay (see product options), which allows the additional light to be connected to CAN-bus controlled lights as well. In short, the connection using this relay is carried out by inserting the control device (OBD Dongle) into the car's OBD-II port and replacing the PowerUnit relay with the original relay of the supplied wiring harness. The control device placed in the OBD port catches the high beam signal from the CAN bus and sends the information completely wirelessly to the relay in the wiring harness, which in turn controls the additional light according to this signal.
See the car models compatible with the XBB Dongle & PowerUnit connection relay here.
Technical specification
Brand and model: Purelux Panther Aero S540
Area of use: As an additional light in cars / Off-Road vehicles / work machines
LED: 18 x 6W
Operating voltage: 9-36 V (DC)
Reference number: 25
Estimatedpower: 108 W
Power consumption measured by Valostore

Purelux PowerBoost®: 10.41A @ 12V / 4.12A @ 24V
Standard: 2.91A @ 12V / 1.29A @ 24V

Power measured by Valostore

Purelux PowerBoost®: 125W @ 12V / 99W @ 24V
Standard: 35W @ 12V / 31W @ 24V

Light output stated by the manufacturer: 7500 lm (Purelux PowerBoost®)

Measured by Valostore: 8151 lm (Purelux PowerBoost®)
Measured by Valostore: 3241 lm (Standard)

Range stated by the manufacturer: 526 m @ 1 lux (Purelux PowerBoost®) / 328 m @ 1 lux (Standard)

Measured by Valostore: 479 m @ 1 lux / 958 m @ 0.25 lux / (Purelux PowerBoost®)
Measured by Valostore: 303 m @ 1 lux / 606 m @ 0.25 lux (Standard)

Color temperature stated by the manufacturer: 5000 K

Measured by Valostore: 5050 K

Mounting: Via side bracket or rail brackets - included
Connector: Deutsch DT-2

Separate wires for parking lights, no connector

Cable length: 50 cm
Dimensions: 540 x 42 x 62.5 mm (Width x Height x Depth)

Height with side brackets: 57 mm
Height with rail brackets: 62 mm

Weight: 1500 g
IP-rating: IP68/IP69K
Approvals: CE, ECE R10, R7, R112*

*Road traffic approval does not apply to PowerBoost® mode

Warranty: 24 months
Importer: Handshake.fi
Installation guide
You can find the manufacturer's connection and installation instructions (FI/SE/NO/DK) by clicking here .