Purelux Square 120 HD is one of the products in Purelux's new series of work lighting intended for heavy professional use. The high-performance Square 120 HD is the second largest of the series, but even so, its size does not cause problems during installation. Thanks to its compact size (147 x 119 mm), the work light is advantageously mounted on the roof of forestry machines, forklifts, construction machines and other heavier vehicles. The light source behind the Purelux Square 120 HD is 12 highly efficient Osram 10W LEDs which, according to the manufacturer, provide an impressive 10,200 lm light flow. The high performance combined with the durable lens made of UV-protected and practically unbreakable polycarbonate also provides a wide light pattern of 85 degrees and a range of 125 m @1 lux (measured by Valostore). The work light is easily installed and securely connected with the integrated DT connector in the luminaire and the supplied DT cable.
All products in the Purelux Square HD series are equipped with an exceptionally stable and robust mounting base that guarantees a very stable and reliable installation even in the most demanding conditions of use. The foot is attached using the three supplied mounting bolts (2 x M8 and 1 x M10). In addition, the entire Purelux Square HD series is dust and waterproof according to enclosure class IP69K. In summary, the Purelux Square 120 HD is a work light that thrives and performs at its best in the toughest conditions of use. 24 month warranty!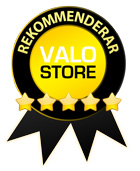 The pleasant, neutral color temperature of 5000K provides a focused sharpness and fine contours, which ensures that the light does not tire the eyes during long work sessions. In addition, the color temperature works well even in worse weather conditions, such as in fog, rain or snow-covered terrain. This is part of the Purelux Square 120 HD being a very safe and reliable option when it comes to work lighting. The high-quality and shock- and moisture-resistant luminaire, in combination with the basically unbreakable polycarbonate lens, make the Purelux Square HD perfectly suited for difficult and demanding conditions of use. Works on both 12 and 24 V systems.
Note! The Purelux Square HD series contains work lights with different wattages, and in the same series there are also work lights with a narrow beam. You can familiarize yourself with these options below.
Work lighting with wide beam
Work lighting with a narrow beam
Content
Technical specification
Brand and model:

Purelux Square 120 HD

Area of use: Work lighting
LED: 12 x 10W Osram CSHP
Operating voltage: 9-32 V (DC)
Current consumption: 4.03A @ 24V
Estimated power: 120 W
Manufacturer's reported power: 120 W

Valostore's measured power: 96.9 W

Manufacturer's reported luminous flux: 10,200 lm

Valostore's measured luminous flux: 8491 lm


Valostore's measured range: 250 m @ 0.25 lux / 125 m @ 1 lux

Manufacturer's reported color temperature: 5000 K

Valostore's measured color temperature: 4936 K

Contact: Deutsch DT2
Cable length: approx. 40 cm
Dimensions: 147 x 119 x 88 mm (Width/Height/Depth)
Height with foot: 134.5 mm
Weight: 2400 g
Protection class: IP69K
EMC: CISPR25 Class 4
Approvals: R10
Warranty: 24 months
Importer: Handshake